WELCOME
This association aims to encourage and foster international relations, to introduce different cultures to the inhabitants of Villers-les-Nancy.
Would you like to join us in upcoming events ?
Could you invite a foreign student to share a meal in your home, between now and March 2018 ?
Are you a foreign student eager to be invited by a Villers family ?
Then please tell us about it
Use this link to contact us.

NEWS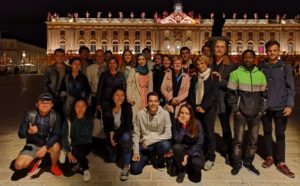 Foreign students now arriving at le placieux student residence
This year, at the instigation of Jean-Jacques Delmas, ARIV members have taken action to welcome foreign students, as 'Back to
Read more.
Saturday september 8 – guided tour of Jean-Marie Pelt botanical garden
Oerlinghausen mayor Dirk Becker and his wife Petra visited the JMP Botanical Garden. Remi Saxe's comments were duly translated by
Read more.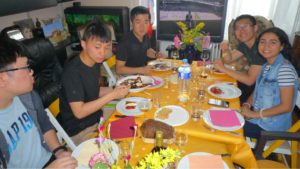 Barbecue at annick and francois's
Another rewarding moment for ARIV and the foreign students gathered for the 2018 barbecue. Because the weather forecast said it
Read more.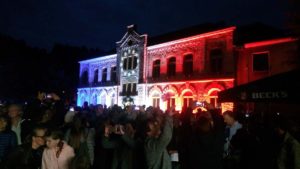 Villers celebrates 30th anniversary of partnership with Oerlinghausen
Twin cities for 30 years We took part in the celebration,from May 10 to 13, as guests, together with BRAVO
Read more.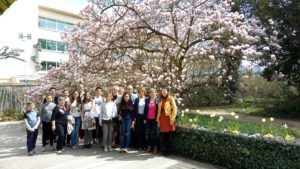 At the ecole de nancy museum on april 15, 2018
For the foreign students who live in Villers-les-Nancy ARIV organized a guided visit to discover the Ecole de Nancy artistic
Read more.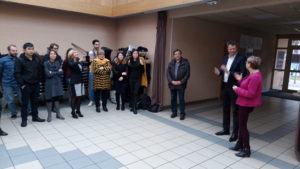 "Galette des rois 2018"
LA GALETTE DES ROIS is a pastry traditionally eaten on Twelfth Night in France On Saturday, January 20, we had
Read more.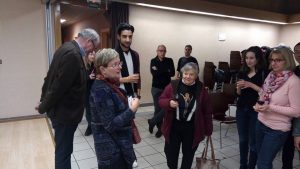 GENERAL MEETING NOVEMBER 24 , 2017
Annick Grand presided a smooth, well-planned general meeting that ended with a meal. The guest star, once again, was Beaujolais
Read more.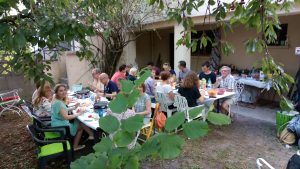 Raclette Party – July 7,2017
Did you say Raclette Party ? Yes we did ! As our Ukrainian friends were about to leave Villers-les-Nancy, they had
Read more.
Music day – June 25, 2017
In Parc Madame de Graffigny with ARIV As every year, ARIV took an active part in this event. Visitors were
Read more.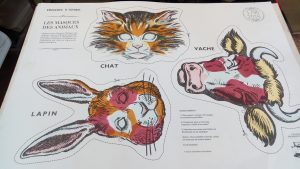 An excellent daytrip with ARIV & 12 foreign students
We went to Epinal by bus to visit the Musée de l'Imagerie, which offers plenty of explanations and demonstrations. François
Read more.