WELCOME
This association aims to encourage and foster international relations, to introduce different cultures to the inhabitants of Villers-les-Nancy.
Would you like to join us in upcoming events ?
Could you invite a foreign student to share a meal in your home, between now and March 2018 ?
Are you a foreign student eager to be invited by a Villers family ?
Then please tell us about it
Use this link to contact us.

NEWS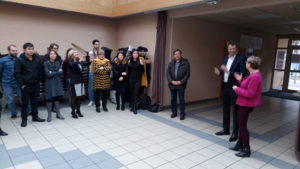 "Galette des rois 2018"
LA GALETTE DES ROIS is a pastry traditionally eaten on Twelfth Night in France On Saturday, January 20, we had
Read more.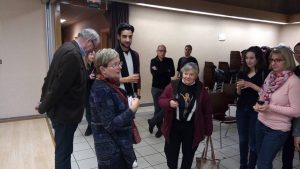 GENERAL MEETING NOVEMBER 24 , 2017
Annick Grand presided a smooth, well-planned general meeting that ended with a meal. The guest star, once again, was Beaujolais
Read more.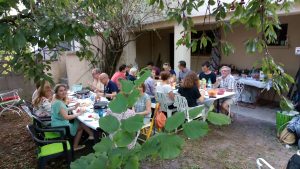 Raclette Party – July 7,2017
Did you say Raclette Party ? Yes we did ! As our Ukrainian friends were about to leave Villers-les-Nancy, they had
Read more.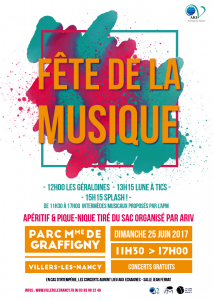 Music day – June 25, 2017
In Parc Madame de Graffigny with ARIV As every year, ARIV took an active part in this event. Visitors were
Read more.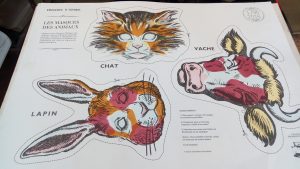 An excellent daytrip with ARIV & 12 foreign students
We went to Epinal by bus to visit the Musée de l'Imagerie, which offers plenty of explanations and demonstrations. François
Read more.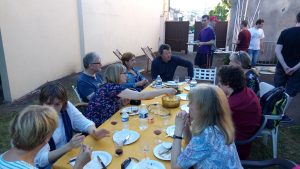 Big barbecue at Annick and Francois's place
On a lovely, summery evening our friends Annick and François Grand organized a tasteful and tasty BBQ. Everyone took an
Read more.